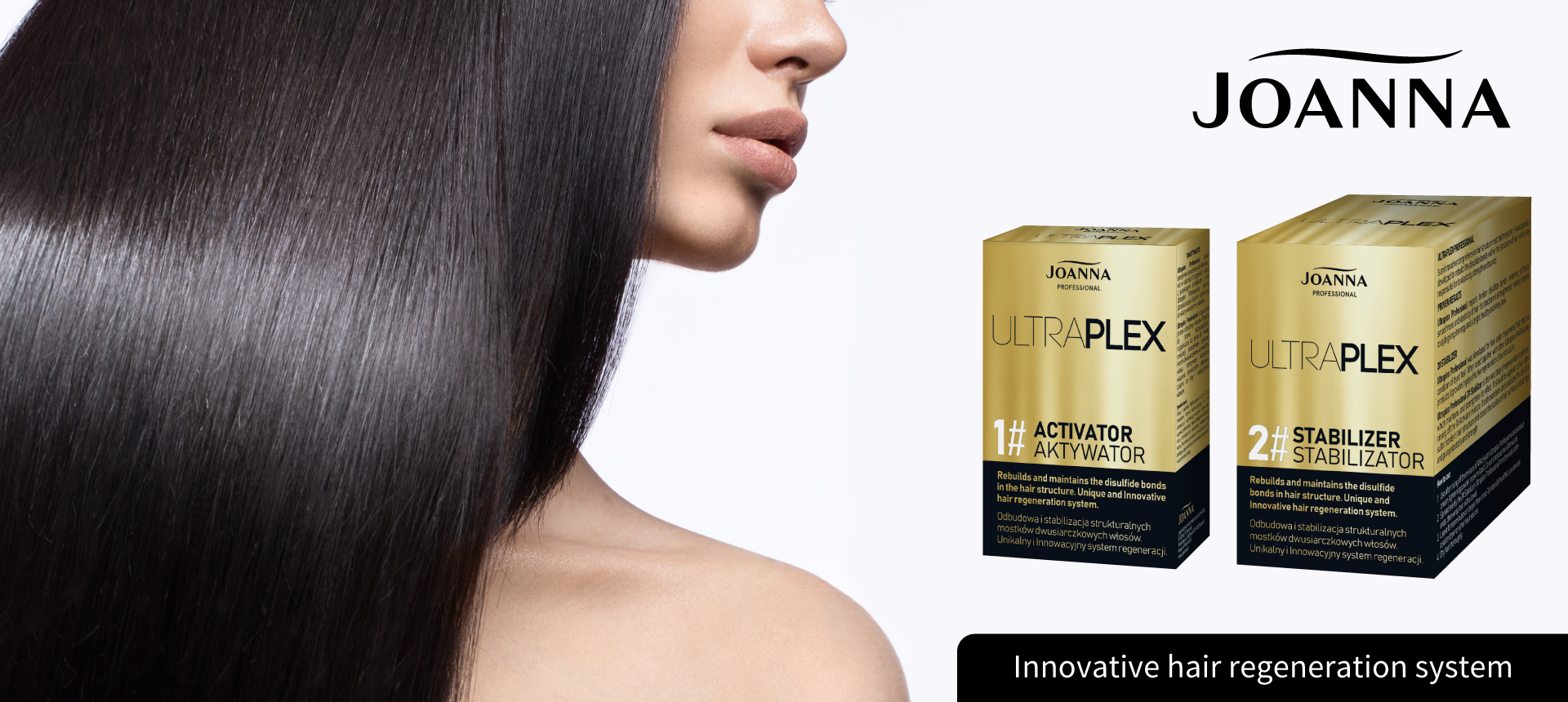 UltraPLEX
Ultraplex, the revolutionary system of protecting hair from the damages of dying or bleaching.

Ultraplex operates by restructuring the disulfide bonds that are damaged during all forms of hair colouring. Plus Cystine, which deeply penetrates the hair cuticle and repairs the keratin essential for hair health. Ensuring that hair that has been treated with Ultraplex is strong, supple, and healthy.

The ultimate in coloured hair conditioners, penetrating right into the hair cuticle. And though based on science and developed in laboratories Ultraplex is easy to apply. Three easy stages are all it takes to repair, and give hair healthy, supple, shine.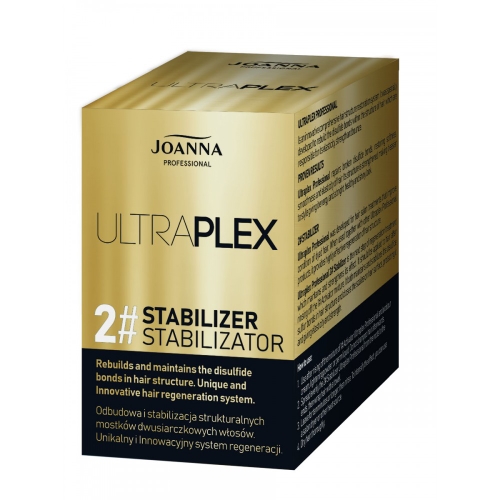 STEP № 2 STABILIZER
This strengthens the disulfide sulphur bonds that are integral to hair health. By closing the hair cuticle plates the elasticity is returned, and the hair will shine with renewed strength. Simply spread through hair after colouring and leave on for 10 minutes then rinse and dry as normal.
Line
Showing 1 to 2 of 2 (1 Pages)