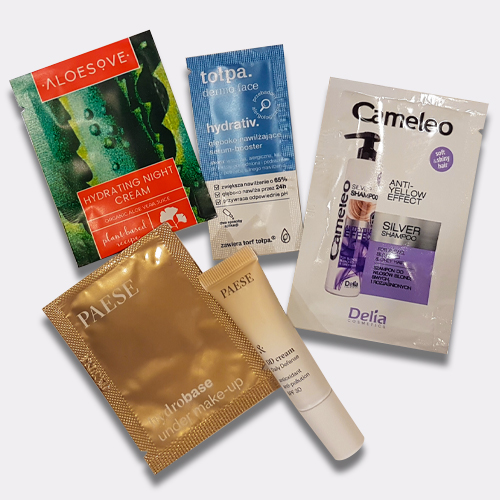 All orders through our website will include at least five free sample products of random beauty products, letting you test something new.
Discover new products that may change your routine, all of our samples are branded, high quality products that we can vouch for.
Get ready to discover a world of beauty! These are all the products that we wish to promote, because we think they are so utterly gorgeous. So go on, order and get a luscious little treat from us, here at Natasha Cosmetics. Premium product samples to brighten your day.