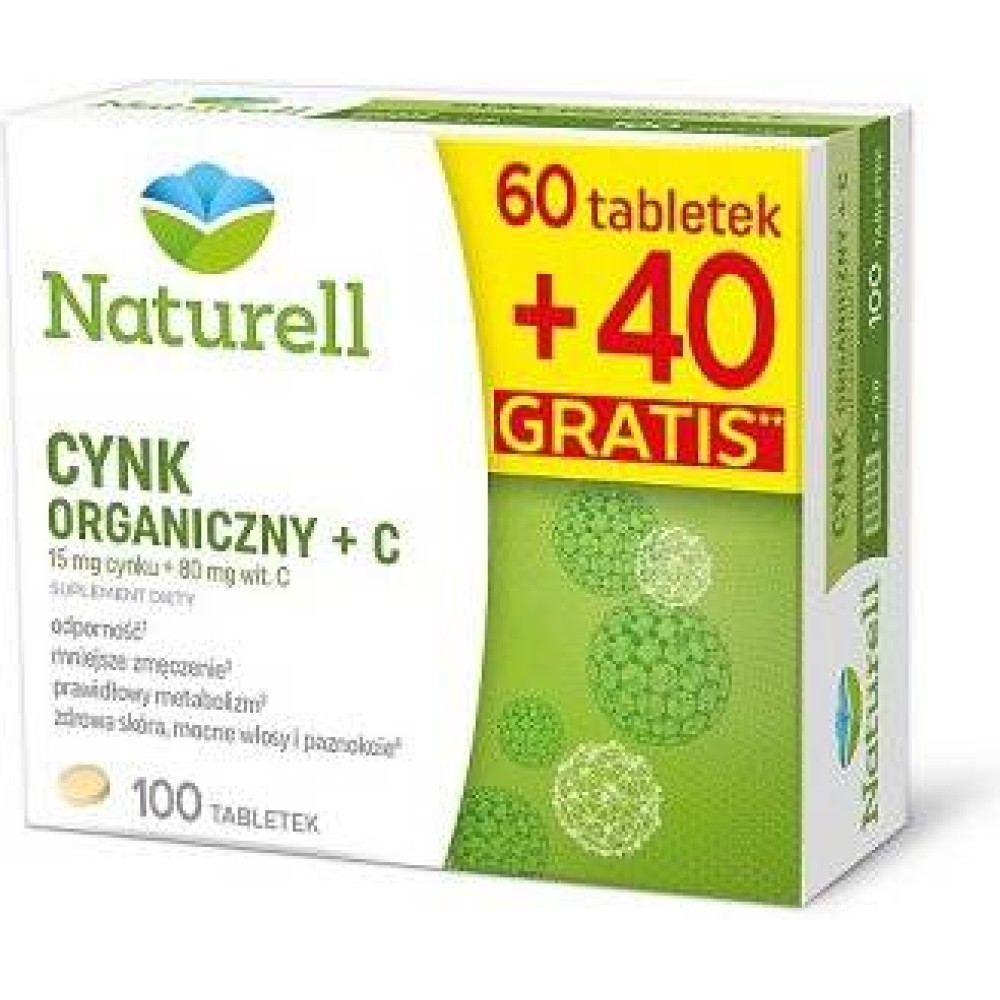 Naturell Organic Zinc + C 100 tablets
Zinc is present in all cells of the body, where it performs catalytic, building and regulatory functions.
Zinc also has an effect on the immune system, it strengthens the immune response and modulates the production, maturation and activity of leukocytes.
Vitamin C supports the proper functioning of the immune system and, thanks to its antioxidant properties, protects our body against the harmful effects of free radicals.
Available:

14

Model:

L13975

Weight:

0.10kg
NATURELL