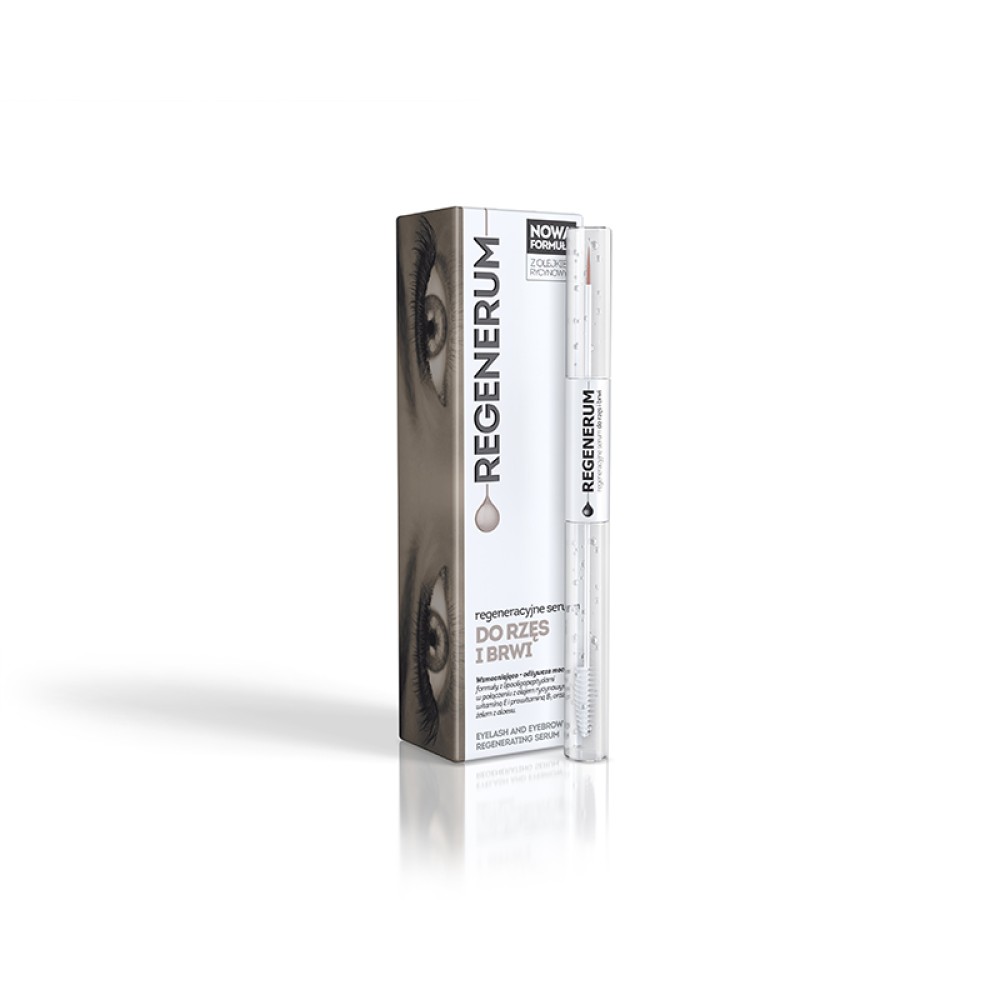 REGENERUM EYELASH AND EYEBROW REGENERATING SERUM 4ML + 7ML
Intensively cares for and regenerates eyelashes and eyebrows,
making them longer, thicker and visibly stronger.
Serum consists of two precisely prepared formulas:
Serum with eyeliner to use on the lash line (4 ml)
accelerates eyelash growth

thickens the structure of the hairs

has a soothing and calming effect on the delicate skin of the eyelids
Serum with brush to use on the lashes and brows (7 ml)
moisturizes and elasticises eyelashes and eyebrows

deeply strengthens them

lengthens and thickens eyelashes and eyebrows

limits the number of hairs falling out

visibly darkens eyelashes and eyebrows
HOW TO USE:
Packaging contains two types of serum with precisely matched applicators.
Before using the product, wipe off your make-up.
Firstly, using the thin brush, apply the serum to the lash line
(just like an eyeliner).
Next, using the round brush (mascara brush), apply the serum
to the lashes and eyebrows.
Use every evening, before going to sleep, until a desired effect
is reached. Afterwards, use once/twice a week.
Available:

5

Model:

L14018

Weight:

0.10kg
REGENERUM