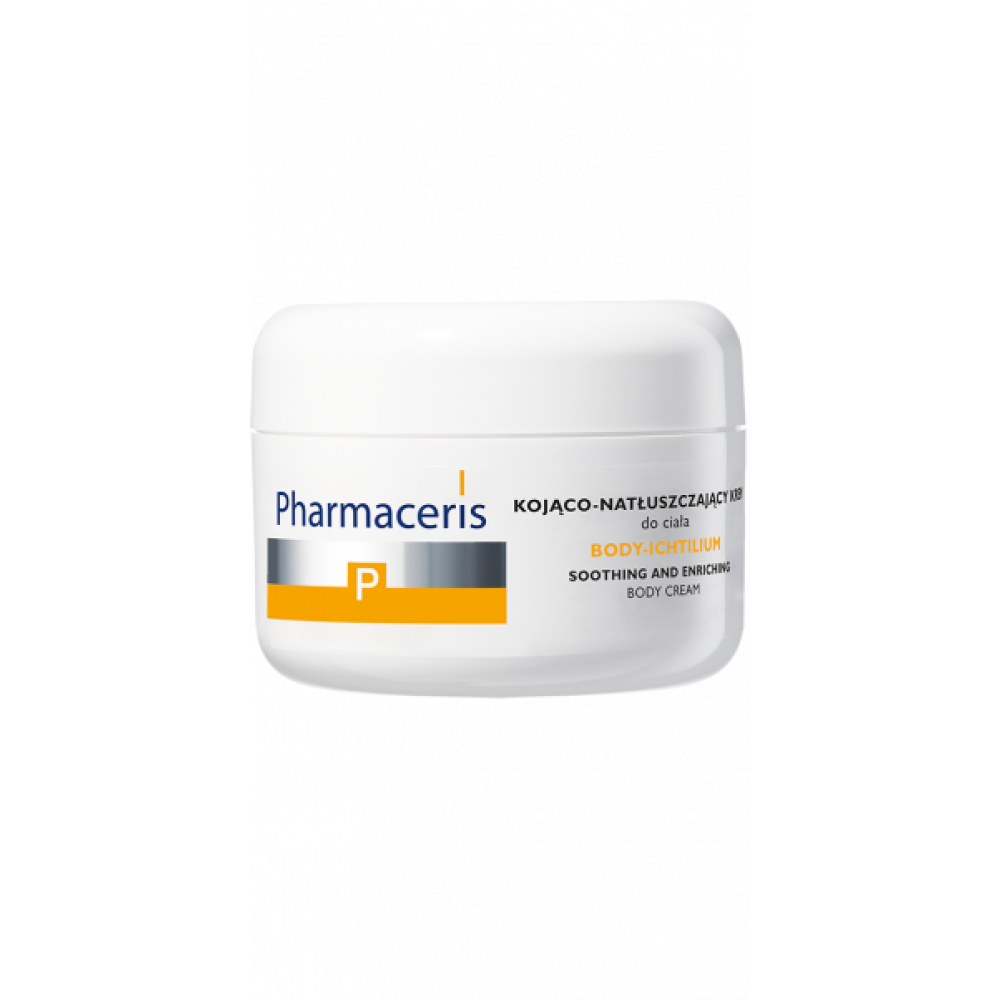 PHARMACERIS P soothing and enriching body cream BODY-ICHTILIUM, 175ml

Indications
The cream is recommended for the care of body skin with psoriatic lesions. Also recommended in the case of excessive dryness of the skin, feeling of tension, itching and flaking of the skin.


Action
The cream normalizes the skin renewal process. Light ichthyol contained in the cream shows a soothing effect and reduces itching. Vitamins E and F supplement the intercellular matrix of the skin, nourishing and strengthening the skin structure.
The use of the product, owing to the content of salicylic acid, provides gentle exfoliation of the surface layers of keratinized skin, restoring smoothness and healthy look of the skin.
The soothing effect of the cream is enhanced by chlorophyll which accelerates regeneration and improves skin nutrition.


HIGH TOLERANCE AND EFFICACY
CLINICALLY AND DERMATOLOGICALLY TESTED
Available:

4

Model:

L12377

Weight:

0.26kg
PHARMACERIS