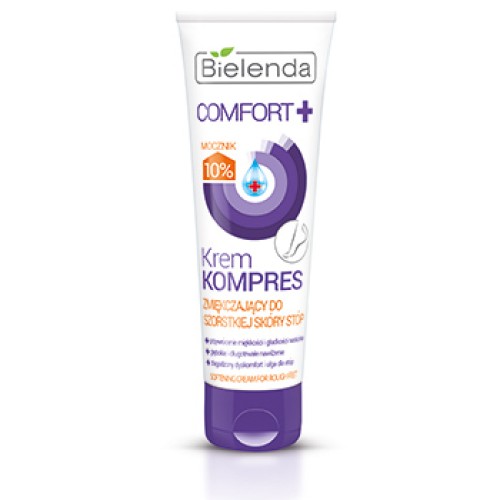 Hot
COMFORT Cream – softening COMPRESS for rough foot skin, 100ml
An effective foot cream based on a softening and moisturizing compress formula, rich in moisturizing, nourishing and soothing active substances. Perfectly cares for rough and dry skin with a tendency for thickening and dehydration.
Capacity 100 ml
Effect
A high, 10% concentration of urea and supporting substances: shea butter and vitamin E with moisturizing and softening effect, allowing to exfoliate the dry and thickened epidermis. The cream formula will "wrap" the epidermis like a dressing, protecting it, giving a sense of comfort and regeneration.
Result
The cream visibly improves skin condition, soothes skin irritation; with each application, the skin regains its vitality, smoothness, becomes deeply regenerated and revitalized. The skin absorbs the cream quickly, the cream does not stick, making the skin smooth and nice to the touch.
Application
Systematically massage the cream in the skin. Product for year-round, everyday application
Available:

8

Model:

Bie347 195159

Weight:

0.12kg
Bielenda